Complete your Free and Reduced Meal Application On-Line in Just 3 easy steps!
Parents can apply for free or reduced priced meals by applying on-line at www.schoolcafe.com
Choose:
· Sign-in or Register (if you don't already have a SchoolCafe Account).
· Click the Apply for Free or Reduced Benefits
Please only submit one application per household. If you submit an on-line application, you will not need to fill out a paper application. Filling out more than one application will delay the processing of your application. Applications are processed within 10 school days. You will receive a letter letting you know your eligibility once your application has been processed.
Please note, until your application has been processed, you will be responsible for paying for meals.
Operation Christmas Application
Once again Operation Christmas – Douglas County will be providing unwrapped Christmas gifts to children who participate in the Free and Reduced-Price Meal Program and their younger siblings.
To participate parents must complete the application below by SEPTEMBER 29th, for all children ages 0-16. One student per eligible family will receive a "Golden Ticket" during the week of December 4th at their school.
1. Submit ONE application per family.
2. Completing this form will not change whether your child received free or reduced price meals.
3. Bring the Ticket to the designated pick-up location, as indicated on the Ticket, to receive the gifts for your eligible children.
4. NO replacement tickets will be issued.
NOTE: It is not necessary to bring identification or for your child(ren) to be present. If you are unable to attend, you can send your ticket with someone else to pick up your gifts for you. Gifts are presorted and will be ready for your family. No exchanges.
Click here to apply for Operation Christmas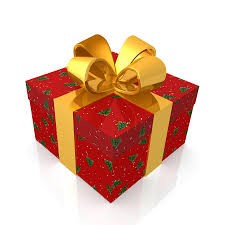 ---
This institution is an equal opportunity provider.